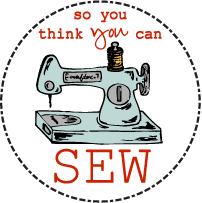 I've decided to enter my ruffle pillow into a sewing contest, which looks really fun. Even if I'm not chosen as a contestant, I'll be watching to see the fabulous projects that are created in the process. Check out
Mommy by Day, Crafter by Night
to see what it's all about!
I'm crazy about the Urban Outfitter's Waterfall collection.
Don't you just love it?
All those glorious ruffles make me really happy.
But the price tag....not so happy.
($48 for a sham and $198 for a duvet)
Instead, I grabbed:

*one of Brian's tee shirts for the ruffles
*a pillow form a friend gave me
*left over drop cloth fabric for the base of the pillow
I cut the entire tee shirt (even the sleeves!) into 3 inch strips. The strips ruffled up beautifully when I changed the stitch length to 5 and the tension up to 9. A gazillion pins held the ruffled lines in place for me, and I sewed 6 rows of ruffles.
I considered making a ruffle duvet for my bed......but lol....don't think that's going to happen anytime soon!
Another friend gave me an Ann Taylor cami, saying that I could probably do "something" with it. I checked to make sure I couldn't repair the straps for her (nope!), then cut the soft material up into strips and ruffled it up. I used some iron on tapeto glue it onto a really boring striped pillow.
Joshua wanted to pose with the ruffles.
That fake grin makes me cringe. Please tell me that he'll *really* smile one of these days...